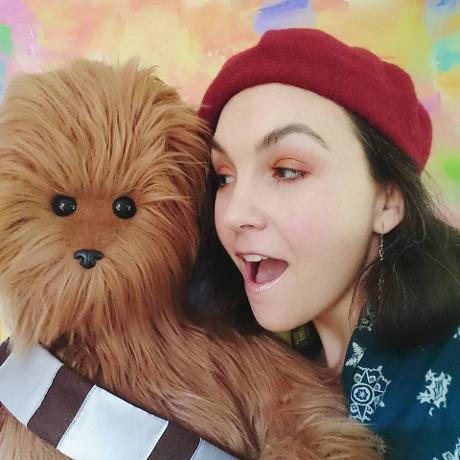 My studio is just a little corner in my wee home in Toronto, Canada, where I live with my husband and our two kidlets.

Teetoo is my home based venture in the business of making illustrations and handmade lovables. Teetoo products are available online in the Teetoo Etsy Shop and the Teetoo Society6 Shop.

Teetoo was born out of a desire for an avenue to just simply make stuff for fun and share the joy I get in creating with others. I studied visual art in university and I felt as though my experience in school confounded the joy I get from just making stuff for the joy of it. I love to make dolls and illustrations and to challenge myself by making things I've never made before. My father was a wonderful poet and storyteller. Teetoo is also an homage to the playful and creative spirit we share.
You can learn a bit more about me and Teetoo by following Teetoo on Instagram or taking a peek at the Teetoo Blog where I post Teetoo news and DIY projects (sometimes, rarely, when I can).
Warmly,
♥ Andrea ♥